Dr. Richa Grover, Naturopathic Doctor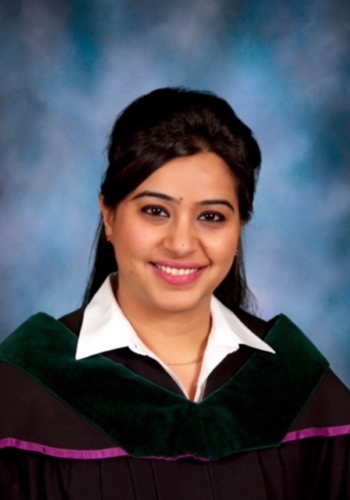 A bit about me:
"An ounce of prevention is worth a pound of cure."  Dr. Richa Grover's passion for Naturopathic medicine makes her believe that one small step towards one's health every day goes a long way. After completing her MD from India, Dr. Richa Grover immigrated to Canada to pursue her interest and educate herself in the field of naturopathy and graduated from the Canadian College of Naturopathic Medicine, Toronto. Her advanced studies in naturopathic medicine and the previously existent understanding of conventional medicine strengthens her conviction towards Naturopathy as the true art of healthy living.
Dr. Grover is a firm believer of balance and when not working, she loves spending time with her family, go for walks, do yoga, and traveling to new places.
Why I like working at KCWC:
I always wanted to be able to serve the community of Kawartha Lakes and KCWC provides a perfect clinic atmosphere to offer that as every patient at KCWC is well cared for. This enables to provide a very individualized care to every patient coming to the clinic.
My areas of expertise are:
I like to keep myself up to date with recent research to be able to provide most recent well researched treatment options to my patients. I like to combine various therapies to create an individualized treatment plan for my patients which may include Acupuncture, Botanical medicine, Nutrition, Diet, Lifestyle, Supplements, Homeopathy etc.
My areas of special focus include but not limit to:
Pediatric care
Women's health
Chronic pain and fatigue
Stress, Anxiety and Depression