 Buy $50 gift card and get $10 BONUS card for FREE!
Your Price.
Giftcard Notice
Giftcard has no expiry.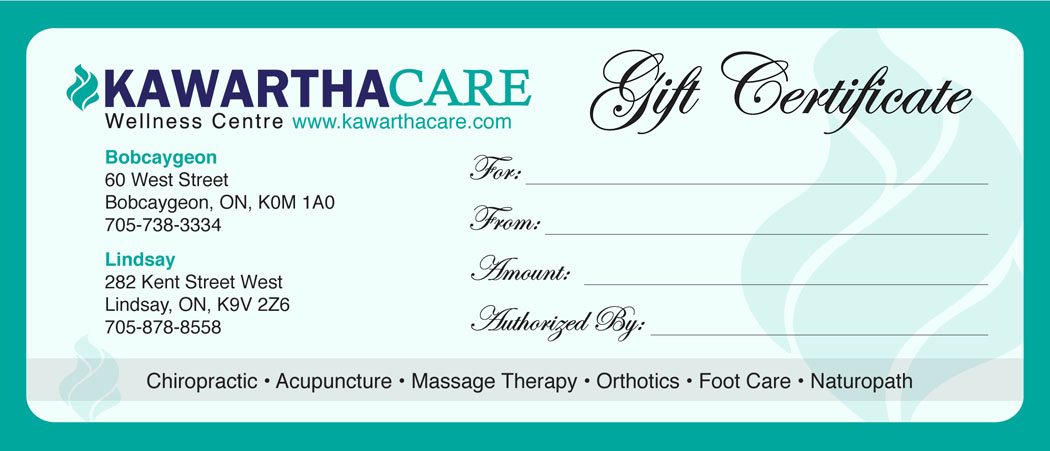 Gift certificates can be made for any value or service you would like, such as:
Massage Therapy
Chiropractic
Acupuncture
Foot Care
Products
Special promotions!
Set your certificate value in the available space, and proceed to cart. Then, send to the recipient of your choosing.
Call us for more information! We also provide gift certificates in clinic.
Introductory Offers
We welcome all new patients to Kawartha Care Wellness Centre
Enjoy any one of our introductory offers – just to try us out!
60 Minute Massage
Therapy
$69*
Chiropractic / Acupuncture
Assessment
$85
Custom Made
Orthotics
$399
~*initial 60 min price only~