Karthik Bharathi, Physiotherapist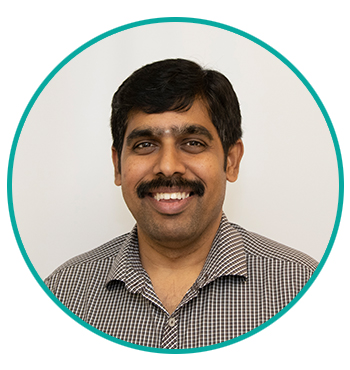 A bit about me:
I graduated from the T.N.Dr.M.G.R Medical University, India in 2000 with Bachelor of Physiotherapy degree and Master Degree of Physiotherapy in 2007. In 2013, I relocated to Peterborough and commenced working in Long Term Care and currently involved in treating wide variety of Musculoskeletal, Neurological and Geriatric Clients. I was extensively involved in teaching at the university level programs in India and Malaysia. My goal is to maximize my client's functional independence by reducing acute/chronic pain and promoting increased mobility and physical activity.
Why I like working at KCWC:
I enjoy working at Kawartha Care Wellness Center because of the teams' dedication to meet the needs of the clients within the community. It is truly a pleasure working with great team of health care professionals with vast experience and knowledge.
My areas of expertise is:
I design individualized treatment plans for every patient based on a comprehensive assessment. The treatment is combination of Mobilizations, Exercise Prescription, and Soft Tissue Release Therapy in combination with modalities (i.e. ultrasound, IFC, Tens, etc.)