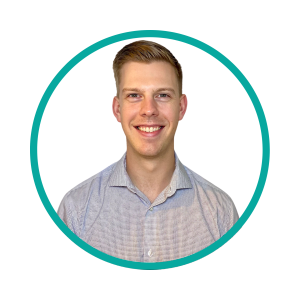 Dr. Liam MacLeod received his Bachelor of Science in Kinesiology degree from Dalhousie University before attaining his Doctor of Chiropractic degree from the Canadian Memorial Chiropractic College with Magna Cum Laude honours. Alongside his chiropractic studies, he simultaneously received his Functional Integrated Acupuncture certification. Dr. MacLeod loves being a chiropractor and the variety of treatment options at his disposal to help people achieve their individualized health goals. He is a deeply invested listener who hopes to make every appointment with him a wonderful experience.
Originally from Vancouver Island in BC, Dr. MacLeod greatly enjoys the outdoors and being active. Dr. MacLeod and his fiancé currently reside in Lindsay and are captivated by its beautiful scenery and incredible community.
Dr. MacLeod treats a wide variety of conditions and people. Although his athletic background led him to the chiropractic profession, his experiences working with patients has exposed him to a large diversity of ailments and an appreciation for helping every single person that he can. With Dr. MacLeod, your concerns will be heard, and your input will be an integral part of the treatment process. Dr. MacLeod practices the Diversified Chiropractic Technique, which includes manual adjustments, mobilizations, soft tissue therapy, acupuncture, exercise prescription, and education to improve your health. Conditions that Dr. MacLeod treats include, but is not limited to:
Back Pain, Neck Pain, Headaches, Sprains/Strains, Arthritis, Athletic Injuries, Work-Related Injuries/Pain, And so much more!