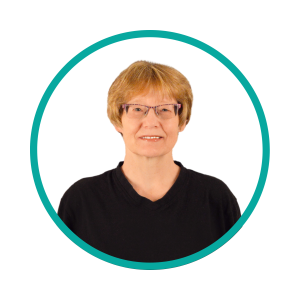 A bit about me:
I have worked in the health care field for many years with my first area being in homemaking, then progressing to pharmacy assistant work, nursing and now massage therapy. I have been a massage therapist for over 16 years and I absolutely love it. What led me to become an RMT? Many reasons but having many people constantly telling me I should be doing this is what spurred me into pursuing a career in it. In all my roles in the health care field, I have enjoyed helping people achieve an optimal level of wellness and reap great rewards from seeing a smile on their face. The same is true with massage therapy. The greatest joy is seeing each person leave my treatment room with less/no pain and better movement and a smile on their face.
Why I enjoy working at KCWC:
I love working at KCWC because of the professionalism, team atmosphere, the multidisciplinary aspect of chiropractic, massage and foot care, the comradery and the fun. Being respected as a person and therapist is also an excellent value of working here. We work as a team and that's definitely the best part!