Interested in massage but not sure what type of massage to get? We understand! Sometimes booking an appointment for something you aren't familiar with can be daunting, and we've put together this great guide to help you learn more about massage and its benefits.
Massage Therapy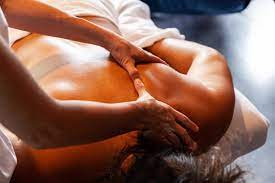 Massage therapy is typically defined as a treatment to the soft tissues of the body in which they are kneaded, rubbed, stroked, and tapped. It has been found to:
Improve relaxation
Relieve stress and pain
Lower blood pressure
Improve circulation
Hot Stone Massage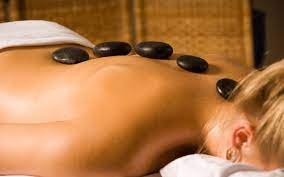 Hot stone massage is a type of massage therapy designed to help you:
Relax
Ease tensed muscles
Repair damaged tissues
During a hot stone massage smooth flat stones are heated and placed on specific areas of the body to promote relaxation.
Cupping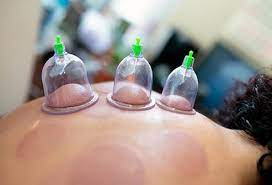 Cupping is an ancient and unique form of massage in which special cups are placed on the skin to create suction on the skin. This suction on the skin helps with:
Inflammation
Blood flow
Relieves chronic pain
Local pain removal & Relaxation
Improved wellness
Get energized!
Though cupping may not look like a typical massage it certainly acts like one and is     an excellent treatment for anyone experiencing the above issues.
Indian Head Massage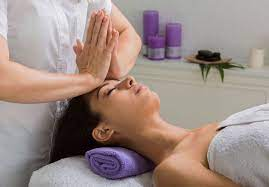 Indian head massage, also referred to as champissage, is a treatment focusing on the acupressure points along the shoulders, head, and neck. These specialty massages are great for:
Preventing headaches and migraines
Promotes hair growth
Relieves symptoms of depression and anxiety
Promotes relaxation
Stimulates lymphatic drainage and circulation
Prenatal massage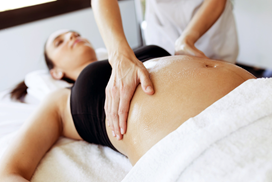 The name for this one is pretty on the nose. Prenatal massage is defined as massage therapy to be used during pregnancy. It's main functions are to relieve the strains of pregnancy, strains like:
Pain relief
Reduced swelling
Stress reduction
Improved sleep
Prenatal massage is a great way for moms to relax and take a load off!